ALITE Backlit LED Panel light is a modern architectural style to replace the traditional fluorescent troffer or panel light. Replacing the old style Edge-lit LED panel light, the backlit panel is becoming the new trend due to the better performance and lower cost.Normal 0-10v dimming, CCT and wattage adjustable are available, ETL/cETL and DLC listed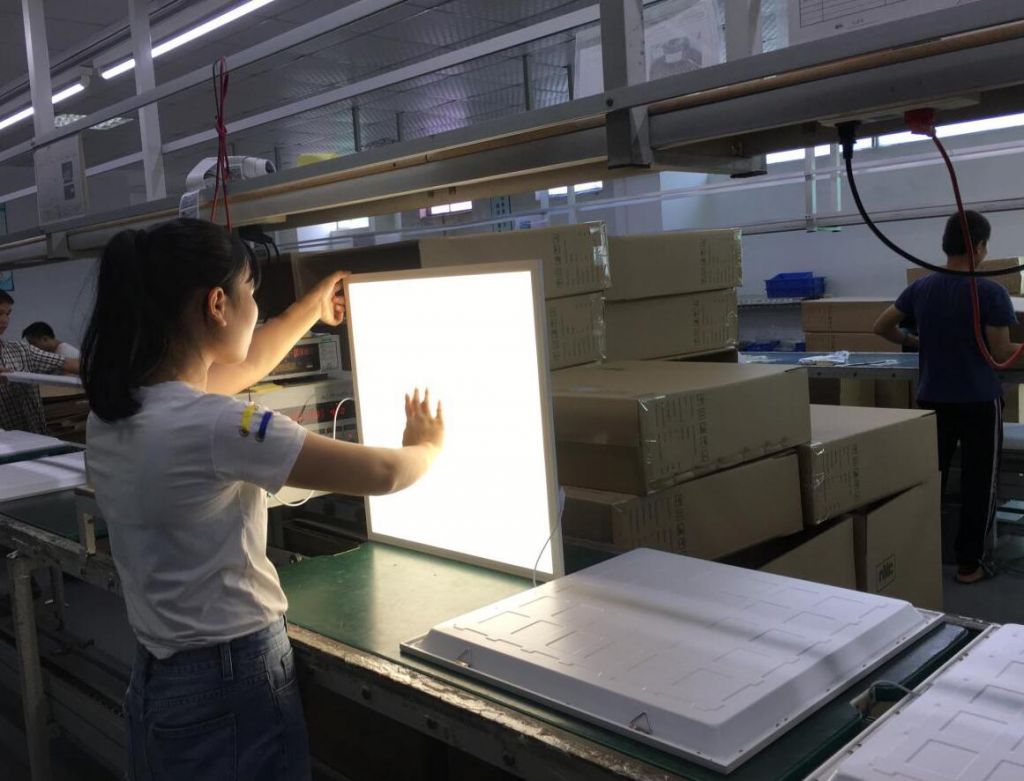 Choose ALITE Backlit Panel light, you are guaranteed with 10 years warranty.How do we achieve the 10 years long lifespan?
1. Drive the LEDs with lower current so it create less heat, instead we are using more LEDs to achieve the same or higher brightness.
2. Using famous brand high quality electronics components for LED drivers, the current to the LED driver reduced also.
3. High quality PMMA diffuser
4.All oxidized parts of the housing is moisture-proof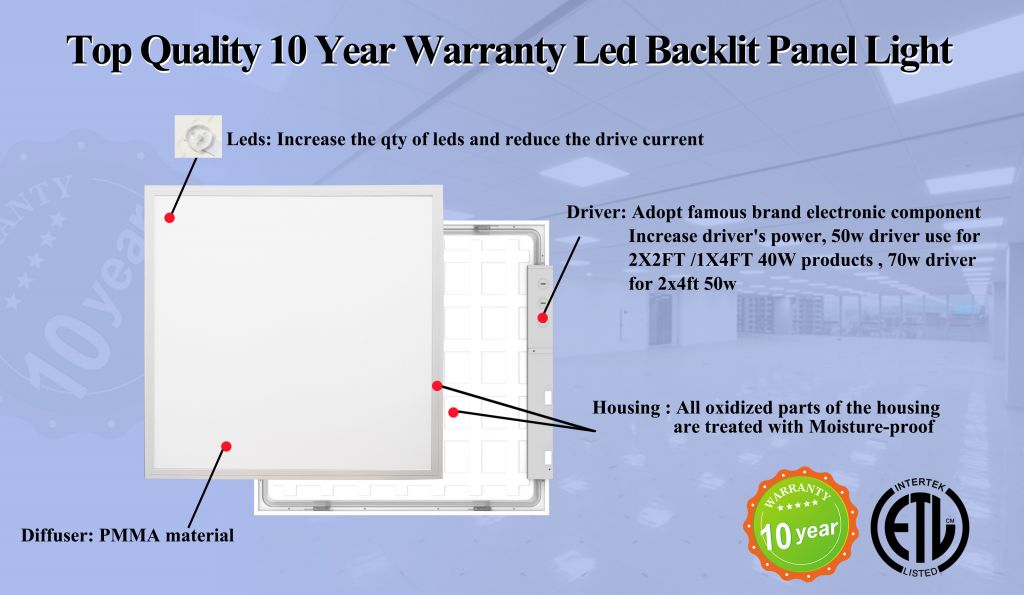 We have three size: 1x4, 2x2, 2x4 for North America market, and 295x295,295x595, 295x1195,595x595 and 595x1195 for other markets. Any question for ALITE backlit LED Panel, please contact us freely: info@aliteled.com.